Radio stations in Australia command a great number of listeners. They exist in the AM (Amplified Modulation) and FM (Frequency Modulation) bands with about three-quarter operated commercially in the country.
Digital radios and podcasts options also exist in Australia's radio system. Radio networks have a significant share in the regional broadcasting account for about 75% stake in the radio population in Australia. The Australian Broadcasting Corporation (ABC) takes care of the remaining share in radio population in the country.
Australian radio stations offer their listeners great excitement in the format the radio stations are designed.
Some are widely popular as talk stations, music stations or a mix of the two to the delight of their numerous and loyal listeners. When you consider radio stations within Australia, these will always have a mention as the most influential radio stations in the region.
Australian Radio Network
Australian Radio Network (ARN) is a list of radio stations around Australia. They comprise the stations such as:
KIIS Network of stations,
Gold
The Edge
iHeartRadio
ARN runs the ARN News service in the country with international correspondents helping with the broadcast. New stories are sourced from reputable sources such as CNN, Sky News, and IRN (United Kingdom).
Nova Network
The Nova Network has a collection of five Australian radio stations partly or fully owned by Nova Entertainment. Each of the stations has its presenters and breakfast show with Night and Drive shifts running on the network. Melbourne and Sydney share the same daytime announcers. The Perth station is a joint business between Australia radio Network and Nova Entertainment.
The stations are:


Nova 96.9 in Sydney
Nova 100 in Melbourne
Nova 106.9 in Brisbane
Nova 91.9 in Adelaide
Nova 93.7 in Perth
Southern Cross Media

Southern Cross Media boasts of 84 radio stations in its network. The company has a wide range of coverage with a variety of programs for its loyal listeners. Music, comedy, sports and popular events are covered on its AM, FM and digital stations including podcast network called PodcastOne.
Reaching far and wide to more than seven million Australians, the stations link to towns and cities with locally made content, events and news to serve the various communities they are found. Southern Cross Austereo, the brand it is known today, offers the largest regional commercial Radio stations in Australia providing every state with a radio station in two targeted brands.
Within the radio network are stations in different categories offering specified formats of operation including:
Hit Network

The hit network focuses on hit music, RNB, old-school with a huge followership. Drive and Breakfast have 4.5 million weekly radio listeners. The biggest radio shows and music are available in the network for listeners. They include the likes of Fox FM.
Triple M Network

The Triple M network has grown to be one of the best entertainment brands in radio service. You can listen to greatest hits, Country, modern and classic rock music with the network.
Macquarie Media Limited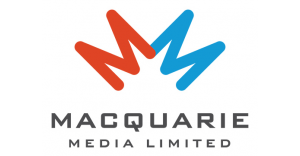 The Australian media company runs radio stations all across the country in the capital cities such as Melbourne, Sydney, Brisbane, and Perth including regional Queensland. It is currently merged with Fairfax radio.
The station's list includes:
2GB located in Sydney
3AW located in Melbourne
4BC located in Brisbane
6PR located in Perth
NTS also located in Sydney.
The new sensation in radio programming is the Macquarie Sports Stations located in Sydney, Melbourne, and Brisbane.